Materials
Our lightweight cladding and roofing systems are manufactured from copper, zinc, aluminium or steel using high precision, state-of-the-art CNC technology from Europe.
We source the best international and local metals to create our cladding and roofing products to stand up to the demands of your designs and our harsh New Zealand climate. These materials open up every possibility to create structures that are modern, unique and quite simply - stunning.
View our material range below:


Copper
DHP 122 half hard copper
Copper naturally oxidizes within the environment, producing firstly a dark warm red then over time this dark red begins to form a light bluish/green patina over the surface of the copper. It is one of the longest-lasting roofing materials.
Natural oxidisation forms a protective coating, maintaining the integrity of the copper
Flexibility makes irregular or curved roof shapes possible
Highly durable – copper can last for well over 100 years
Recyclable – 50% of copper comes from recycled sources
Small environmental footprint
Pre-weathered finishes available
We work with copper from: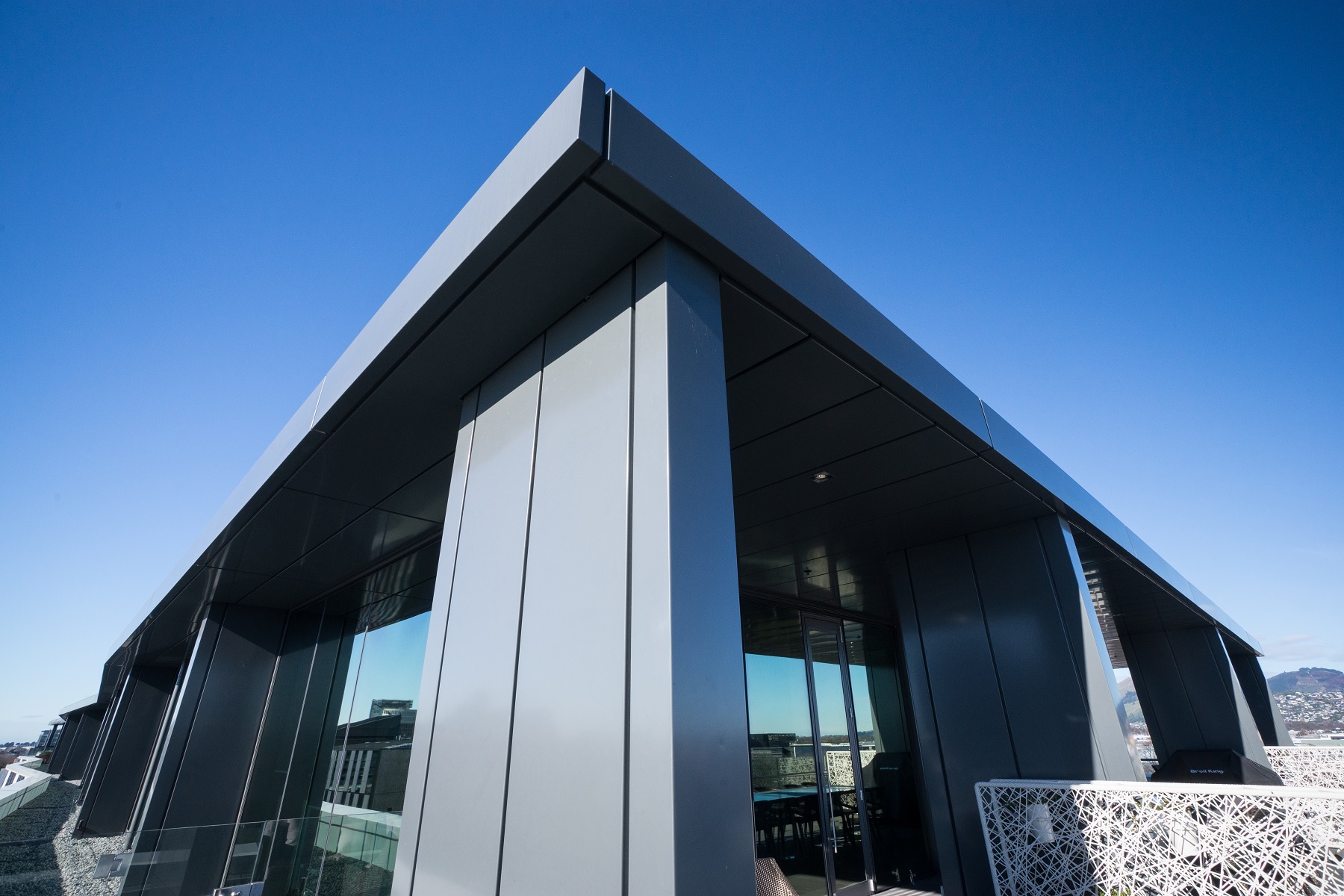 Aluminium
Pre-coated .7mm
Aluminium allows designers to explore colours with the unique finishes of coil-coated aluminium and consistency across batches. Corrosion-resistant is highly favoured in coastal areas.
Cost savings when compared to other coating processes
Uniform quality and exterior durability
Large range of colours to match other elements
Can be custom coloured as required
Can be shaped to any design
The most 'green' and efficient coating process
Material weight is low and easy to transport
up to 30-year coating warranty
We offer aluminium products from: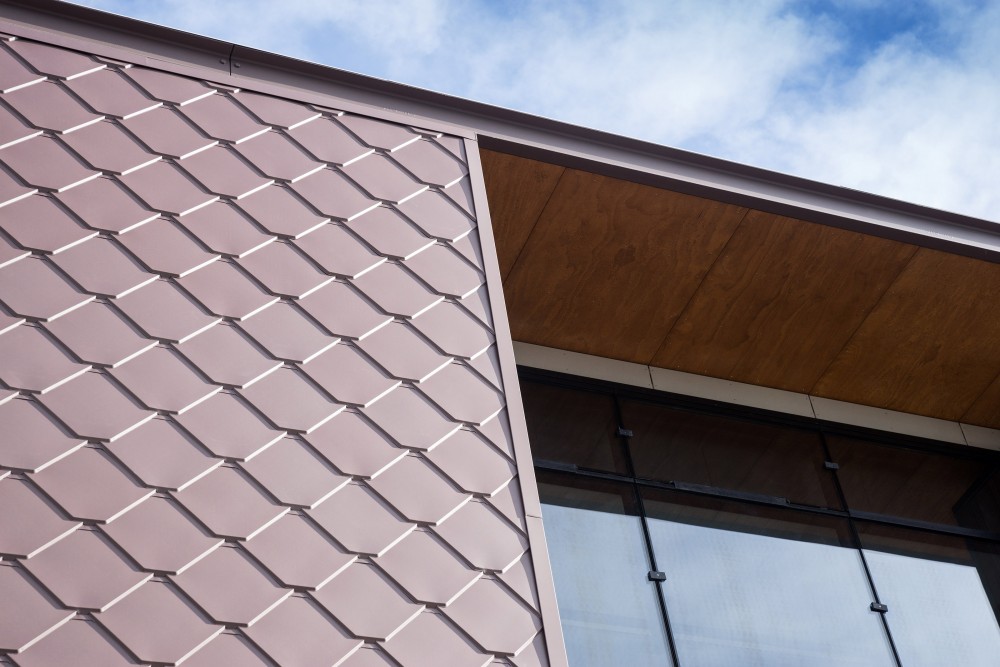 Zinc
Pure zinc
Over time zinc weathers from a lustrous shine to a beautifully textured matt-grey patina, giving dynamic and striking results. Highly malleable and flexible, corrosive resistant and low-maintenance – it meets every architectural demand.
A natural material
Blue/grey patina forms over time
Durable, with low to no maintenance
Low carbon footprint at manufacture
100% recyclable & no plastic film
Easy to profile and form
Sealant free roofs are achievable
Variety of applications to roof, façade, roof drainage and architectural detail
Pre-weathered finishes available
We work with zinc products from:
Steel
Pre-coated .55mm
Steel has been an integral roofing material for decades and today it is even more popular than ever. Advanced manufacturing methods and new paint processes ensure it meets the most demanding modern roofing standards.
The most cost-effective metal available
Raw material is manufactured in New Zealand
Extensive choice of colours available
High reflectivity enhances energy efficiency
Durable and weather resistant to sun, rain, snow, wind
Low maintenance
We work with pre-coated steel products from:
Colorsteel from NZ Steel
Colorcote from Pacific Coil Coaters